Material - Terracotta ceramics
Each piece of this set should look slightly different and used. Because these ceramics were made of terracotta clay, they will absorb some fat from the hands and will look greasy over time. Only the inside is coated.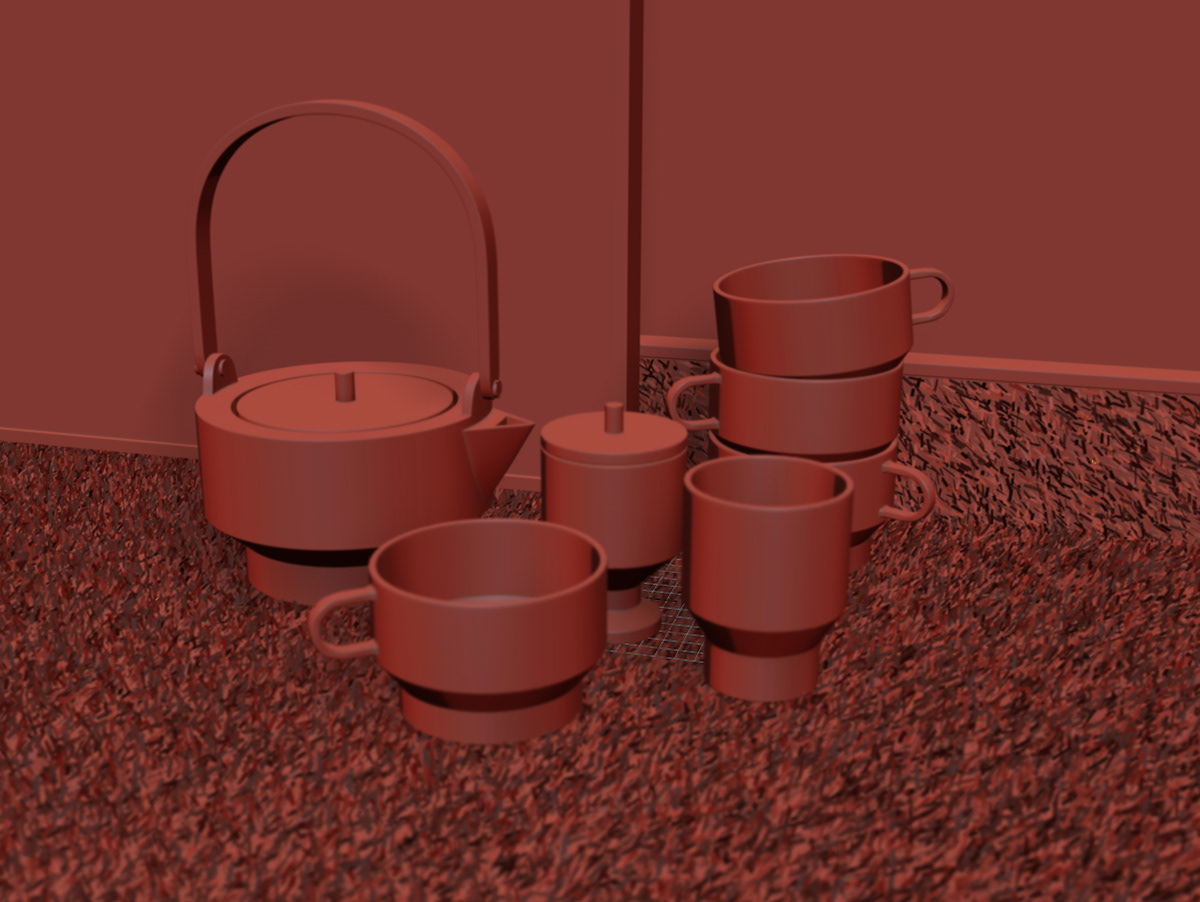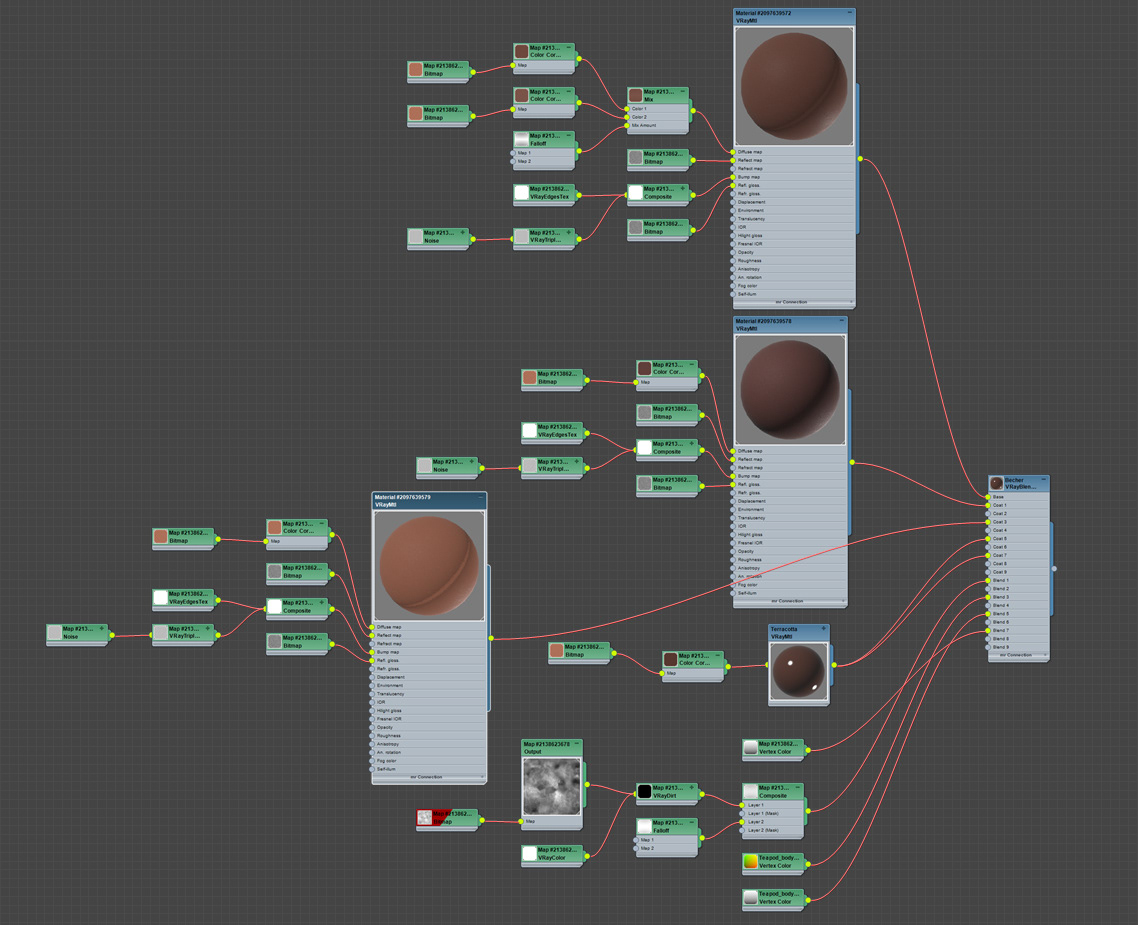 The trick was done in the Material. For the material creation process I love to work with the slate editor, because it gives the best overview. As you can see, no magic has been used in this shadersetup. Mask are often used to drive all the different maps.